How can I manage the supplies so as to best serve both craftsmen and professionals from various businesses who collect the products at the best price with the best possible availability?
Everybody involved in professional distribution must solve this problem to reach their turnover targets.
What may seem easy for a "standard" product is no longer easy when we consider copper pipes….Specific and important factors such as:
The decrease in sale volumes because of alternative products,
The fast and steady fluctuation of the price of the metal,
The risks of theft leading to a tighter security of stockpiles,
The numerous amounts outstanding and the costly financial fixed assets,
Expensive specific logistics
Etc.
All these parameters are taken into account in the solutions COPPER Distribution offers their customers: we suggest you transfer the day-to-day management of these potentially risk generating factors to us, thus enabling you to focus on your core business.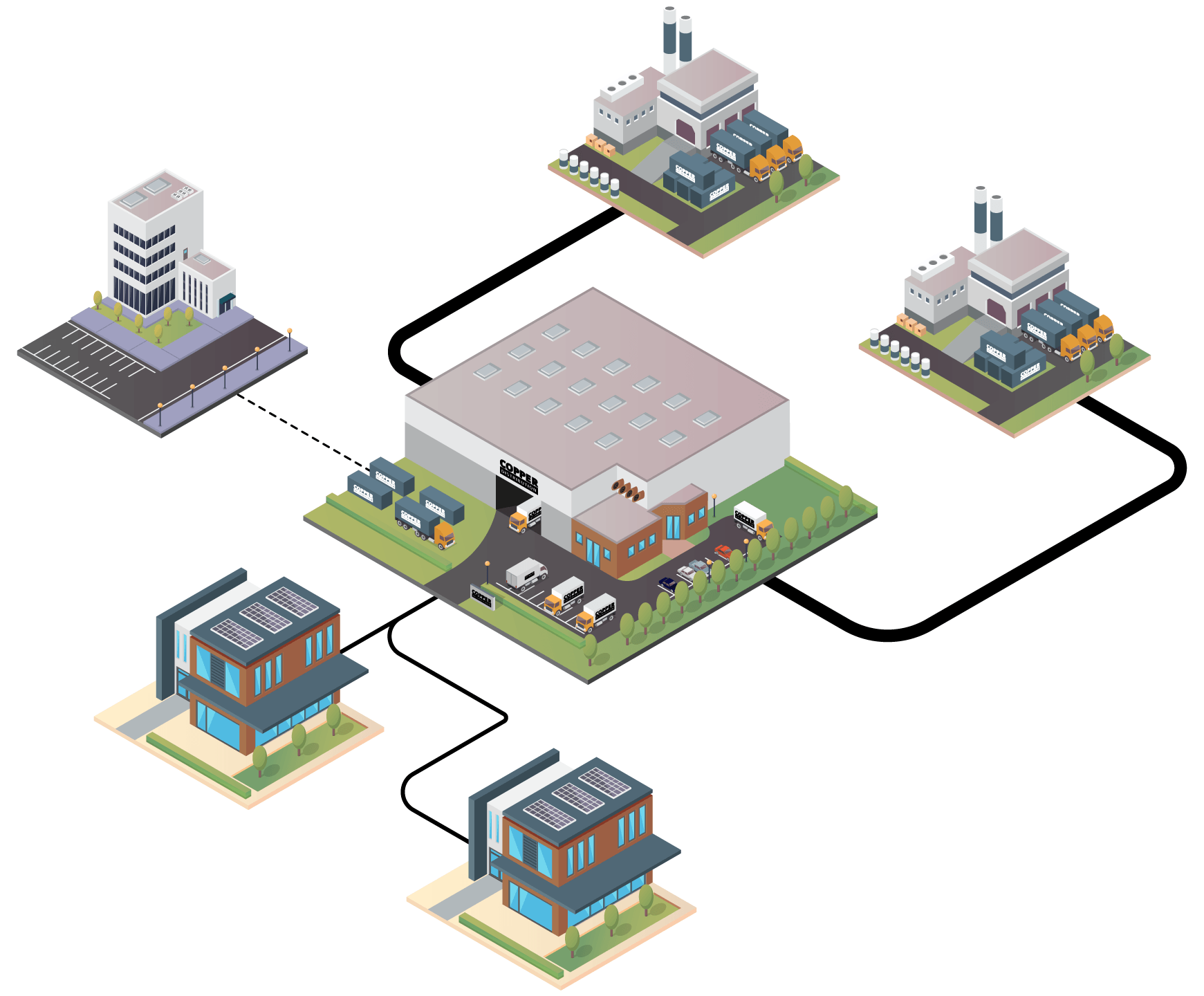 You no longer need to order large quantities and thus to take risks with the fluctuations of the prices, we adjust our franco prices to your volumes so that you can always have the right product at the right price.
170 tons
Items in stock at all times
No need to clutter up your warehouses with items with a low turnover. Because we have 170 tons of stock at all times, COPPER Distribution can offer you the availability and the delivery of more than 200 items within 48 hours. Moreover, thanks to our subsidiary ETIC Tubes et Profilés, we can also provide non-standard pipes because we can manufacture custom-made pipes within 10 days.
Customers with building works which last for several months? No problem, we can come up with the solutions that will ensure supply when needed at the initially fixed price…
Regularly valued and congratulated by our customers, our back-office team answers your requests within an hour and gives you price, availability, and time limit.
For special requests, our partnership with 6 factories in Europe, enables us to offer you an unrivalled product range and to meet your needs within the shortest possible production time whatever type of product you need.
Any international needs? Are you looking for an EU-wide solution?
SILMET EUROPEAN was created to bring together the various European operators involved in the distribution of copper so as to offer a comprehensive solution which would meet the international operators' expectations and needs.